Our investment management is guided by a disciplined approach

IG Wealth Management is committed to engaging high-quality global asset managers from all over the world and making them available to our clients, so they can confidently pursue their goals and secure their financial well being. Each manager is selected and monitored through a rigorous selection process.
The IG Wealth Management Investment Philosophy 
Long-standing partnerships provide superior risk-adjusted returns
Access the best ideas and the brightest talents from around the world
Take advantage of niche solutions to complement investment programs
Select the asset managers most likely to succeed
Identify and deal with performance factors early on

Our global asset manager selection process produces a high level of diversification
We select skilled global asset managers with varied processes, each in their own area of expertise, to deliver diversification and exposure to a wealth of opportunities.

To ensure you have the best investment management available to you, we have ongoing due diligence and proactive monitoring in place
Ongoing Global Market Assessment
Monthly Sub-Advisor Analysis
Quarterly Compliance Audit
Quarterly Performance Review
Annual Assessment and Site Visit
IG Investments Leadership Team
We offer a wide range of brokerage investment products*
We offer a range of brokerage investment products in both Canadian and U.S. currencies, for maximum flexibility in your financial plan.
Stocks – common and preferred (listed on major North American stock exchanges)
Guaranteed investment certificates (GICs)
Strip bonds (corporate and government)
Bankers' acceptance and commercial paper
Bonds and debentures (federal, provincial and corporate)
Government of Canada treasury bills
U.S. denominated bonds and treasury bills
*offered through Investors Group Securities Inc.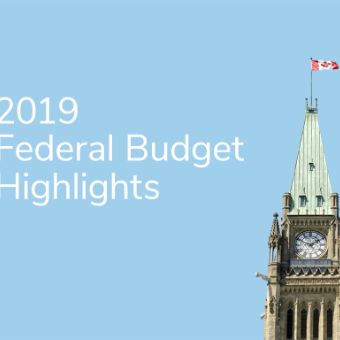 March 20, 2019
Federal Budget 2019
On Tuesday, March 19, 2019, Finance Minister Bill Morneau presented the Government of Canada's 2019 budget. Here are some highlights of these proposals, which are not yet law. To learn more about how they may affect your financial plan, contact your IG Consultant.
January 21, 2019
2018 Year in Review
This past year was a wild one. We review what happened over the last 12 months.