Jon leads a diverse team who develop and manage exclusive investment solutions that are designed to deliver on a wide range of needs for IG's high-net-worth clients, which includes providing capital growth, tax-efficiency, principal protection, and retirement income.
Prior to his current role at IG, Jon held various senior positions within the investment management industry. This breadth of experience, which includes investment products, marketing, advisor leadership, and talent acquisition, has given him a holistic perspective on client needs, team dynamics, and what sets IG apart from other wealth managers.
"IG has been providing comprehensive advice and building real financial plans for decades. This is not new for us. And we have seamlessly integrated a dynamic, world-class investment management platform into IG's already disciplined planning approach."
Vision, strategy, and communication
Jon believes leading a successful team and building relationships is grounded in three key principles: vision, strategy, and communication. This is also relevant to the extended teams Jon works with, which includes top asset managers from around the world, and IG Advisors who guide clients through critical life stages and financial decisions. Success as a leader and trusted guide often comes down to giving people a clear vision on where they're going, then being there when needed as they navigate their own path.
Advice and planning that builds confidence
Ultimately, Jon believes having a trusted advisor and a real plan builds financial confidence. And when his team delivers innovative and sustainable investment solutions that are designed to meet clients' ever-evolving needs – that is when the relationship between clients and their IG Advisor goes deep into financial advice.
"At IG, we're here to inspire confidence in your financial future and that's why we thoughtfully design and closely monitor the world-class investment solutions that support your IG Living Plan."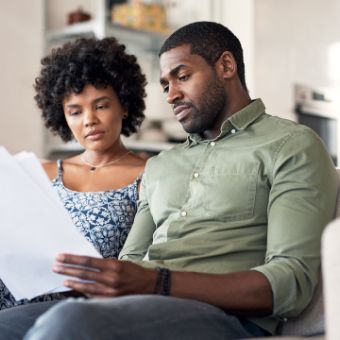 July 6, 2022
Tax-Loss Selling: Opportunities during a market downturn
With the current uncertainty in financial markets, now could be a great time to review your investment portfolio to identify tax planning opportunities, such as tax loss selling.  In this article, we'll discuss how tax loss selling works and how to ensure losses you do trigger can be claimed as intended.