Scott has over 20 years of combined investment industry experience. He joined IG Wealth Management's Product division in 2017 after over 15 years as an Analyst and Portfolio Manager with I.G. Investments. His focus is on the selection and oversight of investment management sub-advisors that are chosen to help support client investment solutions. In addition, Scott's group supports asset allocation and portfolio construction needs for IG Investments.
Scott earned his Bachelor of Commerce (Honors) degree from the University of Manitoba, and has attained numerous investment management related designations.  In addition to being a CFA charterholder, Scott has also earned the Canadian Investment Manager and Derivatives Market Specialist designations.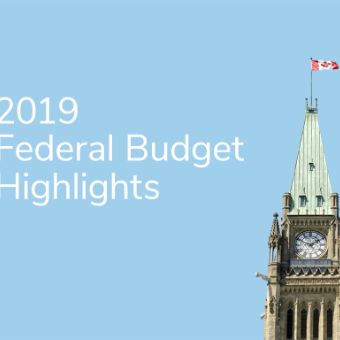 March 20, 2019
Federal Budget 2019
On Tuesday, March 19, 2019, Finance Minister Bill Morneau presented the Government of Canada's 2019 budget. Here are some highlights of these proposals, which are not yet law. To learn more about how they may affect your financial plan, contact your IG Consultant.
January 21, 2019
2018 Year in Review
This past year was a wild one. We review what happened over the last 12 months.