Christine is the Head of the Financial Planning Division of IG Wealth Management.  The Financial Planning Division is dedicated to providing IG's financial advisors with top quality education, leading-edge financial planning software and access to a wide array of experts, including tax accountants and estate lawyers to help them provide advice to clients in even the most complex scenarios. 
Christine is the author of Wealth Planning Strategies for Canadians, which is published annually by Thomson Carswell and is currently in its 16th edition. Christine is a member of the Canadian Tax Foundation, has her Certified Financial Planner designation, is a Registered Retirement Consultant and is a Trust & Estate Practitioner, as certified by the Society of Trust and Estate Practitioners ("STEP").  She has previously served on the board of STEP Canada and is a recipient of the STEP Founder's Award, granted by STEP Worldwide, based in London, England.  She has published several industry papers, including with the Canadian Tax Foundation, the Conference for Advanced Life Underwriting, the Law Society of Manitoba and the Estates, Trusts and Pension Journal.  Christine has given lectures to numerous professional groups and is a regular media spokesperson for IG Wealth Management.
Christine obtained both her Commerce and Law degrees from the University of Manitoba prior to being called to the Bar in both Manitoba (1995) and Ontario (2004).  Christine spent several years practicing tax law with a large law firm in Winnipeg prior to joining IG Wealth Management in 2001. 
Read more about Christine's career path and client experience.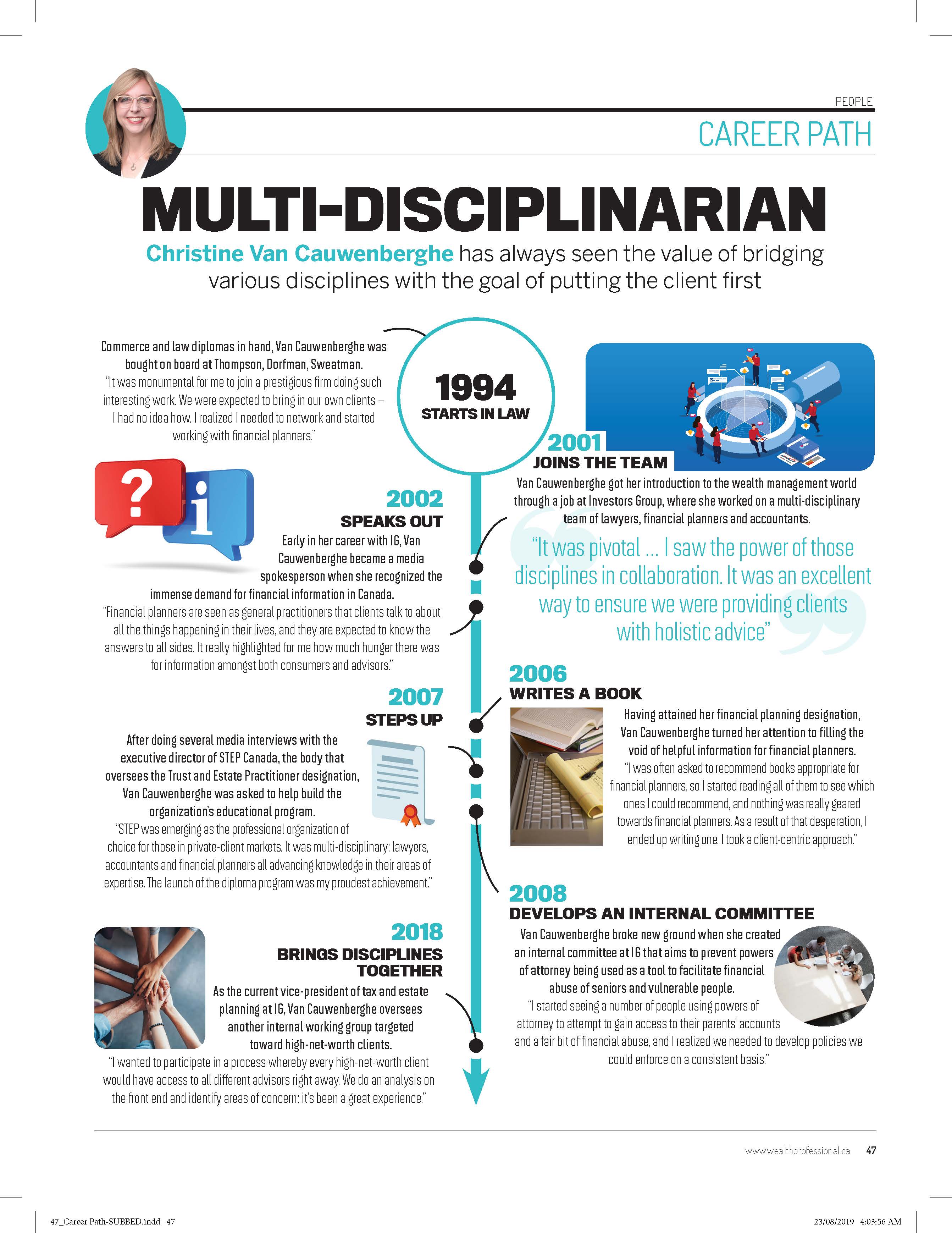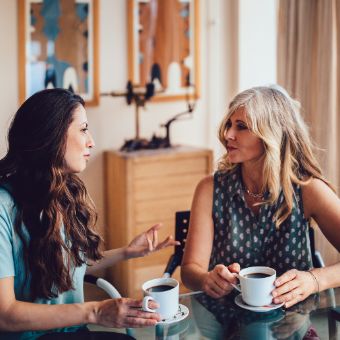 May 5, 2020
Estate planning during COVID-19: The family discussions to be having now
COVID-19 has created an environment where concerns for our loved ones' health and economic well-being are both top of mind.  It's also made many of us appreciate that we're not invincible, and sometimes we can't control the future.  This resonates closely for families who have either lost a family member or are concerned about an elderly person in their life.  
November 12, 2018
Your wishes. Your way.
Whether you're leaving a little or a lot, the key to protecting your loved ones is simple: just start.